Scottsdale, AZ's Premier Metal Roofing Contractor
Specializing in Metal Roofing for Scottsdale, Arizona Residents
Nestled in the beautiful Sonoran Desert rises a city considered to be one of the nation's most desirable to live, work, and play. That city is Scottsdale, Arizona. As one of the West's geographically largest cities, Scottsdale has grown from a few hundred residents in the early 1950s to nearly 250,000 residents today. Scottsdale also has welcomed hundreds of businesses. With warm, sunny weather year-round, Scottsdale is an inviting and attractive community to call home.
In Scottsdale, Vertex Metal Roofing is the contractor of choice for homeowners and businesses alike. Unlike our competitors in the roofing industry. Vertex Metal Roofing specializes in installing metal roofs of all shapes and sizes. Most roofing contractors do metal roofing as one of the many available roofing materials. Not us. Metal roofing is all we do.
Knowing what type of metal roof your structure needs is a complicated decision requiring a contractor with the requisite level of knowledge and expertise to explain the various metal roofing alternatives. Properly installing a metal roof is complex. By no means should installing a metal roof be left to a novice. Contact us today if you need help understanding what metal roofing options are available.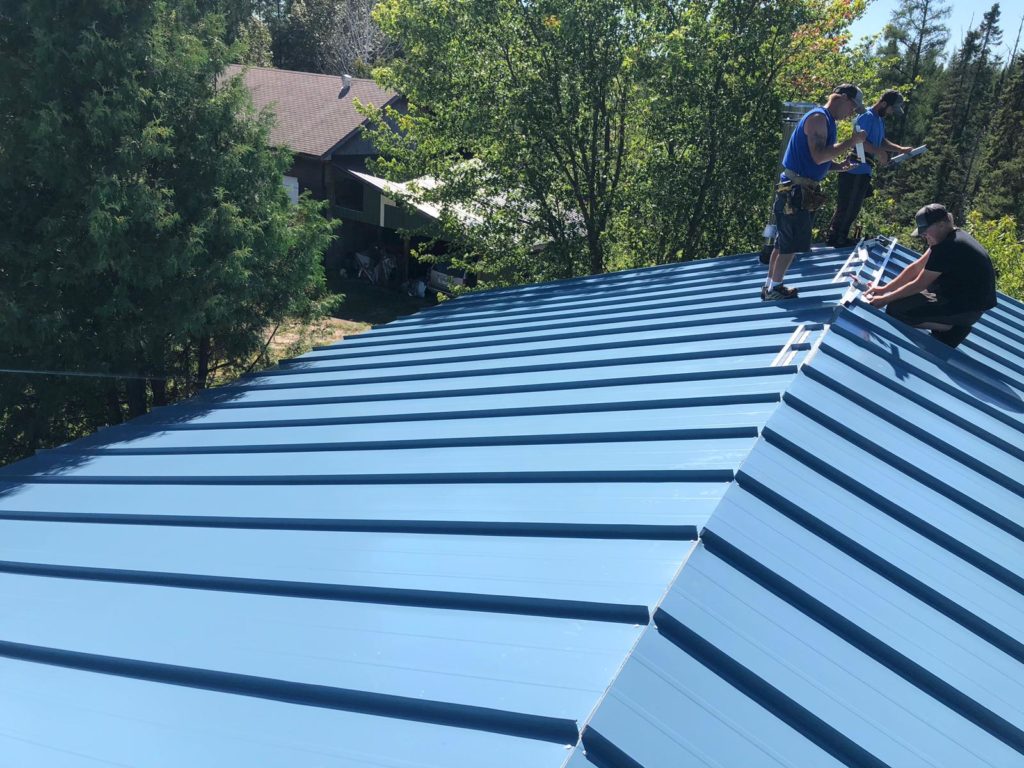 Permanent Roofing Solutions for Residential Homeowners and Commercial Building Owners
Metal roofs have been around for centuries. Long-lasting and more resistant to wear and tear than other types of roofing materials, metal roofs are a permanent solution. However, a metal roof can fail if it doesn't meet your building's needs or is not installed correctly. The installer must understand the nuances impacting a metal roof's durability to properly install a metal roof. At Vertex Metal Roofing, we work with natural metal roofs, painted metal roofs, and stone-coated steel roofs. Each roof style has its own set of colors and profiles.
Metal roofs have come a long way over the years. Today's metal roof can possess as much aesthetic curbside appeal as any other roof material. In fact, because of its durability, your metal roof will look like new long after different types of roofs have begun to deteriorate. Contact us today if you need help identifying what metal roofing option is right for you.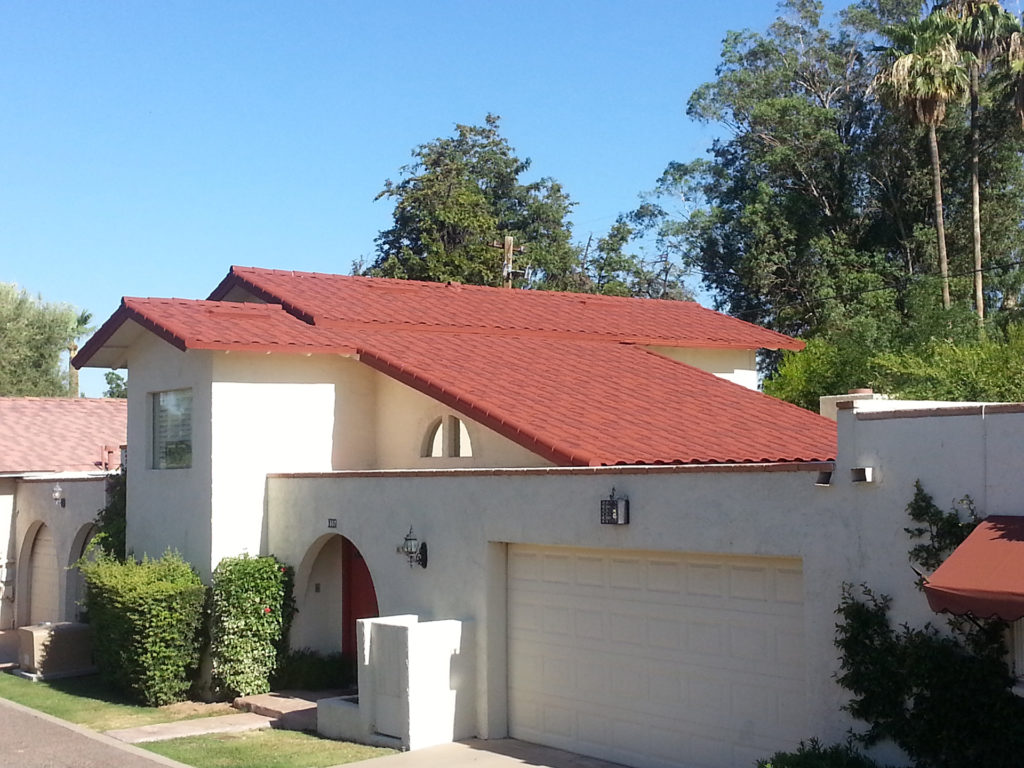 Metal Roofing Options for Scottsdale, AZ
Vertex Metal Roofing only does metal roofing. Nothing else. Below is a list of metal roofing types we install:
We stand by our products and craftsmanship. When you hire us, we won't stop until the job is done to your exacting standards. Contact us today to discuss how we can help make your metal roofing aspirations a reality.