Vertex Metal Roofing in Carefree, AZ
Vertex Metal Roofing is extremely proud to be a part of Carefree, Arizona's beautiful town in Maricopa County, right at the edge of the Sonoran Desert. Carefree offers a quiet, peaceful lifestyle with impressive mountains and desert landscape views. Carefree is known for its unique architecture. Homes are built in Southwestern, Spanish, and Mediterranean styles and feature lush landscaping. It's a place to enjoy the natural beauty and slower pace of life.
Metal Roofing in Carefree, AZ
Due to the climate and architectural styles, metal roofing is the best choice for homes and businesses in Carefree, AZ. Metal roofing options come in various colors and styles to match the Southwestern and Mediterranean looks common in Carefree.
Whether you want a rustic Spanish tile look or sleek standing seam panels, we have beautiful metal roofing options to enhance your Carefree home.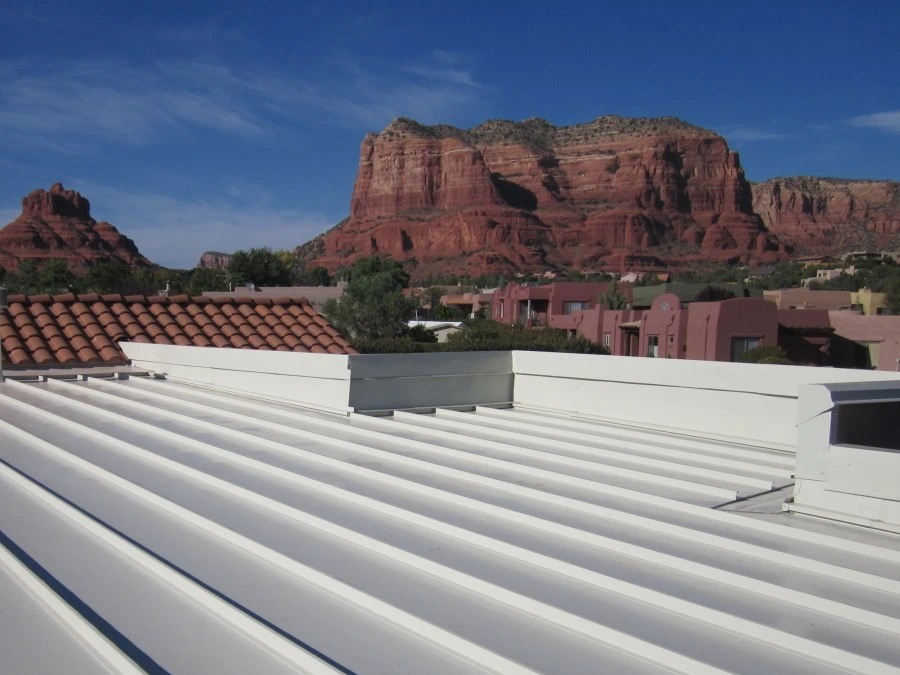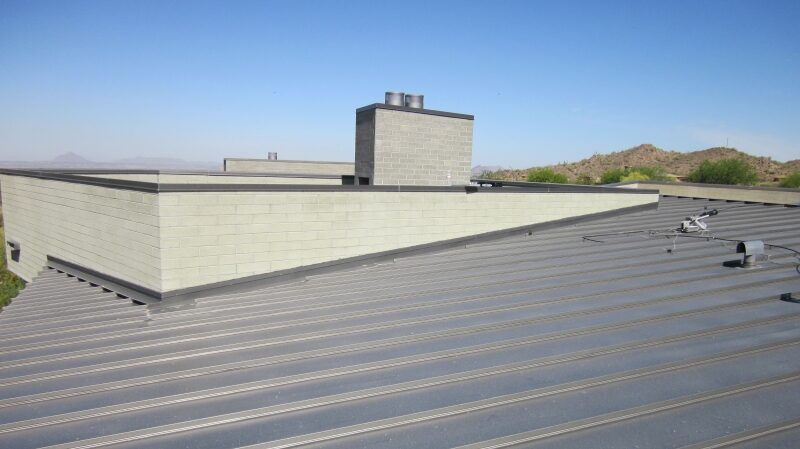 Choosing the Best Metal Roofing Contractors in Carefree, AZ
Installing a quality metal roof requires an experienced contractor. As Carefree's premier metal roofing company, Vertex Metal Roofing adheres to strict installation standards and offers workmanship warranties.
Here are a few tips on choosing the best metal roofing contractor:
Our team meets all of these criteria. We have over ten years of experience installing metal roofs in Carefree and surrounding areas. Our metal roofing experts provide detailed consultations, recommendations, and transparent pricing. Contact us today to get started with your new, beautiful, durable metal roofing system!
Our Products
We offer Carefree homeowners the best and most durable metal roofing products from trusted brands: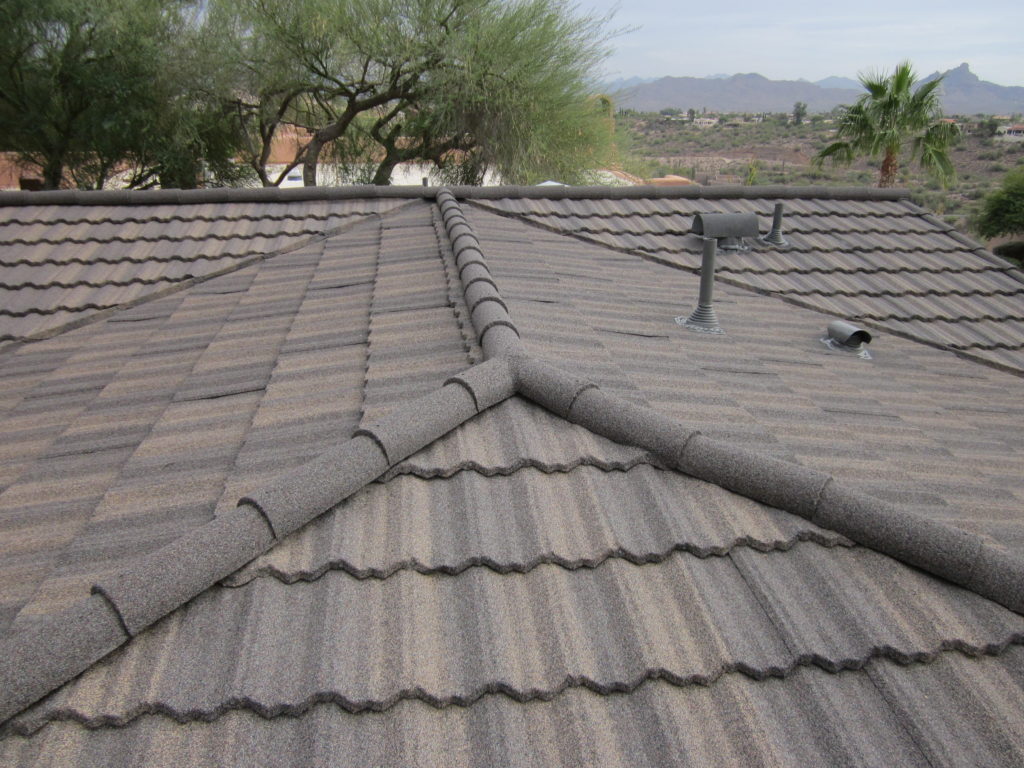 Contact Us Today For Superior Metal Roofing Solutions
For more information about our metal roofing systems or to request a quote for your Carefree home, contact us today! We provide free estimates. With over ten years of experience, our family-owned company is Carefree's trusted local provider of architectural metal roofing. Get started now to transform your home with beauty, quality, and long-lasting durability!