Standing Seam
Standing seam roof systems are the most common type of permanent metal roofing, and they are the most common type of roof system we install. Panels are manufactured by running large coils of sheet metal through a roll-forming machine. Those panels are then combined with the custom-formed trim components of a roof, such as eave edges, rake edges, ridge caps, z-bars, and more for a proper installation. We can install standing seam roof systems on roofs with pitches as low as 1/4:12 slope.
There are many variables when it comes to standing seam roof systems. For starters, there isn't only one type of standing seam. There are lower quality snaplock panels and batten cap panels, and there are also better quality mechanically seamed panels. Each of those panel categories has several different types as well! There are also different gauges of the metal used (the lower the number, the thicker the metal when talking about gauge), various grades of paint finishes, and multiple options when it comes to trim pieces.
Even when narrowing down a type of panel and the trim components, there isn't just one cookie-cutter way to install the roof system. Naturally, there are "best practice" installation details and processes that will not only provide you with a great-looking roof but a long-lasting roof. Then, there are details and processes which are deemed "acceptable" practices. They aren't ideal and may cause issues in the future, but they are deemed acceptable by building code. Lastly, there are details and processes that are just flat-out wrong.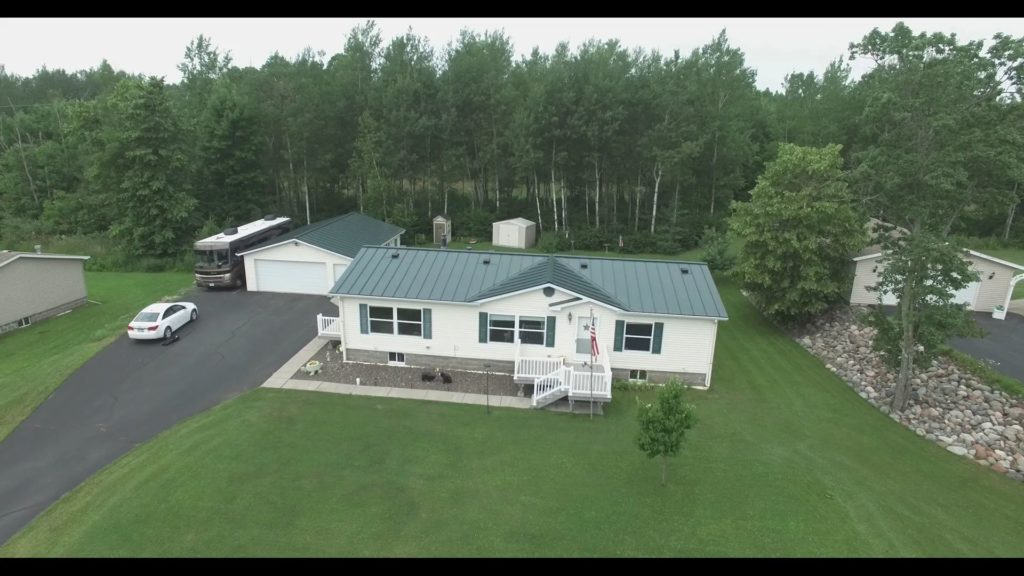 Customer Experience
When we discuss your standing seam project with you, we will show you these differences. This will ensure that your roof is being done the right way by people who know what they're doing and who have the right tools to do it.
One of the huge benefits of working with Vertex for your standing seam project is that we own the equipment to make all the panels and trim components. That means that we're not paying a 3rd party company to manufacture your roof in another state, crate it up, and ship it to us with the hope that there won't be any damage when uncrated at your job. Instead, you can watch us manufacture panels right in front of your home when we bring our state-of-the-art roll former to your job! We'll also have all of the trim pieces custom-made specifically for your roof right in our shop. During your installation, if there are any additional panels or custom trim pieces needed, we've got that covered and can have them ready quickly rather than waiting weeks or months for an out-of-state manufacturer to make more and ship them.
This will all be overseen by our production manager, a foreman, and a team of metal specialists dedicated to your project, all of whom are employees of Vertex Metal Roofing. We don't subcontract your job out to another company because we care about the level of craftsmanship you receive.
As a company that installs well in excess of 100 standing seam metal roofs each year, we not only have the tools and equipment to get the job done, we have the people with the knowledge and experience to do it right the first time. Best of all, we back it all up with our Lifetime Warranty! Take a look at some of the color options available to you, and contact us to schedule your free consultation to see if a standing seam metal roof is right for you!