Mesa, AZ's Leading Residential Roofing Contractor
Metal Roofing Specialists in Mesa, Arizona
Roof replacement is an expensive, time-consuming project. If you are a homeowner looking for a permanent solution, installing a metal roofing system is your long-term, maintenance-free answer. At Vertex Metal Roofing, we only install metal roofs. Our competitors cannot make that claim. You want a roofer who has the expertise to complete your metal roofing project the right way, the first time. Every team member at Vertex has the training and knowledge to ensure your complete satisfaction. Call, text, or request a free quote to get started today.
The Dependable Roofer for Homeowners in Mesa, AZ
Over the past number of decades, Mesa has become one of the fastest-growing cities in America. With more than a half-million residents, currently, Mesa is in the top 40 largest cities in the United States. As Mesa has grown, Vertex has been there to meet the needs of its homeowners. We are locally based. We understand how Arizona's extreme weather impacts your home's roof. Metal roofing is the best alternative among all of the roofing options because it is the most sustainable and longest-lasting.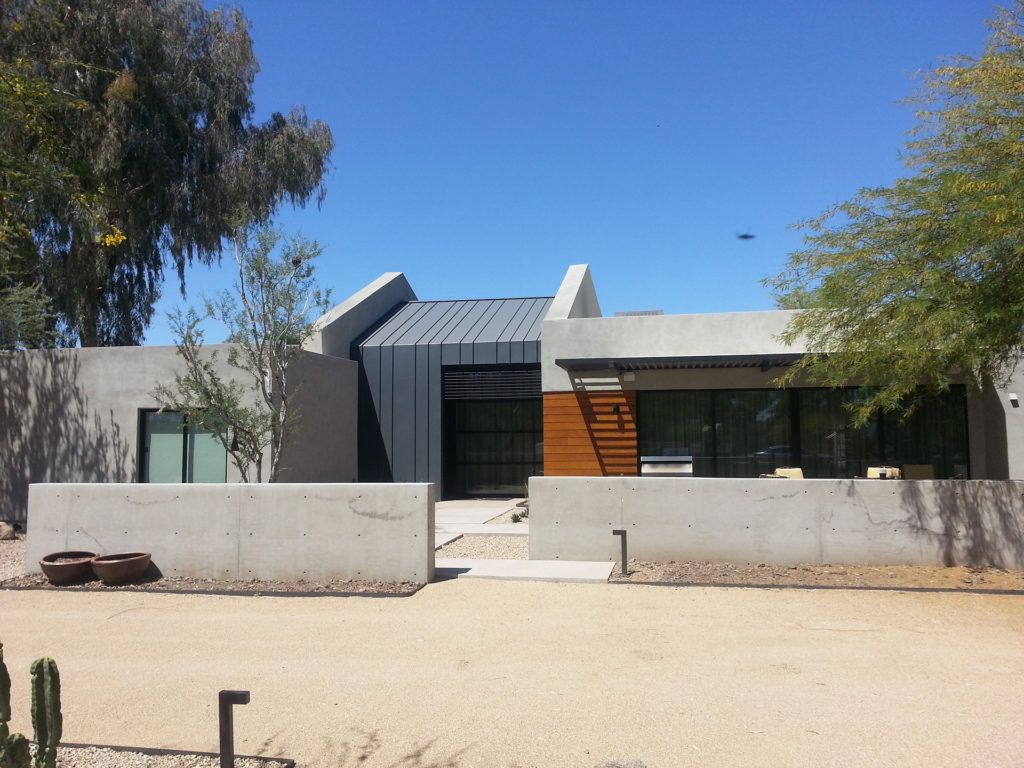 A Roofing Contractor Who Listens to Its Clients
We understand the needs of Mesa homeowners. They want their home to be a place of refuge and security. But they also want their home to have great curb appeal. A high-quality metal roof protects your home with the best possible fire rating, "Class A." And no need to worry in the event of hail, high wind, or other weather-related challenges. You can have peace of mind knowing that your home's roof has the highest level of durability available.
Your home's metal roof can be customized to provide the look you want in terms of style and color. If you like the look of asphalt shingles, Vertex is capable of crafting your metal roof to look exactly like shingles. If you are looking for a wood grain finish, Vertex can create whatever finish you prefer. Our experienced, skilled craftsmen are trained and led by an expert metal foreman. This ensures that whatever metal roofing style you choose will be done to your specifications.
At Vertex, we offer various types of metal roofing options:
The Permanent Roofing Solution to Your Home's Roof
Not all metal roofs are created equal. Sometimes metal roofs are temporary and need replacement because they didn't perform as expected. Most often, this is due to improper installation. A metal roof that is not installed to exact specifications will fail eventually. Vertex only employs expert installers who work exclusively with metal roofing. Whether you are looking for a natural metal roof, a painted metal roof, or a stone-coated steel roof, we have the options you're looking for. We offer numerous colors and profiles to give your home's roof the most secure and attractive appearance in your neighborhood. Call, text, or request a free quote to get started today.