The Metal Roofing Experts In Paradise Valley, AZ
As one of Arizona's premier tourist destinations, Paradise Valley provides a welcoming atmosphere for visitors and residents. Once regarded as an agricultural hub amid a desert surrounding, today, this thriving community is a testament to perseverance and adaptability. Paradise Valley offers the best shopping, the most luxurious golf courses, and the finest restaurants in the Southwest.
At Vertex Roofing, we consistently deliver Arizona's highest-quality residential and commercial metal roofing products. We separate ourselves from the competition because we focus exclusively on metal roofing. We have mastered the intricacies of metal roofing to guarantee that the roof you receive will last a lifetime and beyond. Experience "The Vertex Difference" with your next roofing project.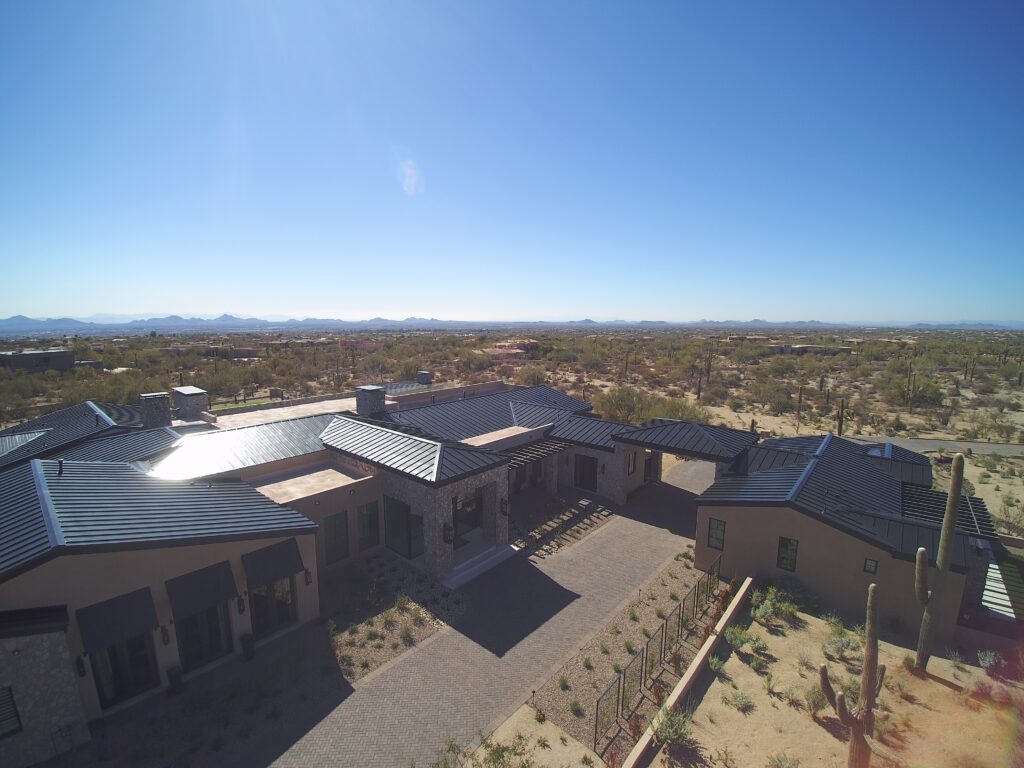 Paradise Valley's Preferred Metal Roofing Company
Roofing contractors come and go like the wind. Most roofers will handle any type of roofing material, including asphalt shingle, tile, slate, and metal. We call this type of roofer a "jack of all trades, master of none." At Vertex Roofing, we specialize in metal roofing. That's it. Our wealth of knowledge and experience working with all types of metal give us a significant edge over the competition.
Today's metal roofing offers a wide range of styles and colors. Technological advances enable leading manufacturers to customize metal to mimic the look and feel of other roofing profiles, including shingles, tile, slate, and shakes. You won't know the difference in appearance. But you will experience improved performance as metal provides a permanent, long-lasting solution to your roofing challenges.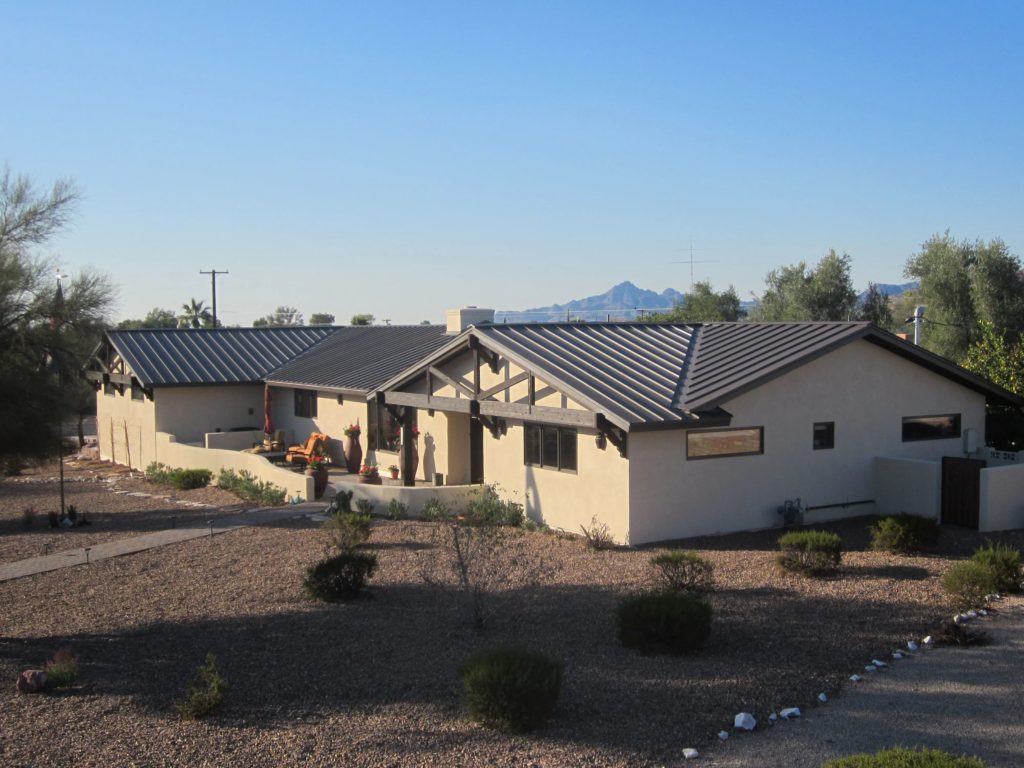 Transforming Your Home Or Building With Metal Roofing
No roofing material outperforms metal in terms of durability. Historically, metal roofing dates back more than 2,000 years. Many buildings with metal roofing still stand strong hundreds of years later. Recognized for its quality, today's metal roofing represents the finest product on the market. Vertex Roofing takes pride in working with customers to make their dreams a reality.
When you choose us, you access the industry's best metal roofing products guaranteed.
Metal Roofing For All Styles And Preferences
At Vertex Roofing, we offer a variety of unrivaled metal roofing solutions, including the following options:
1. Natural Metal: Typically forged from copper or zinc, natural metal offers the longest lifespan of any roofing alternative. Given the intricate installation process, only highly-trained metal roofing experts like Vertex Roofing should install natural metal.
2. Painted Metal: Manufactured from steel or aluminum, painted metal provides tremendous flexibility. Vertex Roofing can expertly craft this option into various profiles, including shingles, shakes, slate, or tile. We apply only the highest quality paints.
3. Stone-Coated Steel: This attractive style has the capacity to capture the look and feel of shingles, shakes, slate, or tile. At Vertex Roofing, each installer of stone-coated steel first undergoes extensive training and receives a comprehensive apprenticeship.