Cave Creek, Arizona: Your Ideal Home for a Metal Roof
Nestled at the base of Black Mountain in the Sonoran Desert, north of Phoenix, lies the town of Cave Creek, Arizona. Founded in the 1870s as a mining town, Cave Creek has retained its iconic Old West charm and atmosphere, with historic buildings lining the main street, proudly displaying their Western heritage. The natural beauty of Cave Creek's desert setting, with its towering saguaro cacti, panoramic mountain views, and stunning sunsets, has made it a popular destination for hiking, horseback riding, and appreciating the unique landscape of the Southwestern United States. With a comfortable year-round climate and close proximity to downtown Phoenix, Cave Creek has seen its population grow in recent decades as a bedroom community, touting resorts, boutique shops, art galleries, and restaurants.
Vertex Roofing is proud to offer metal roofing solutions to Cave Creek, helping preserve its rich history and connection to the Old West.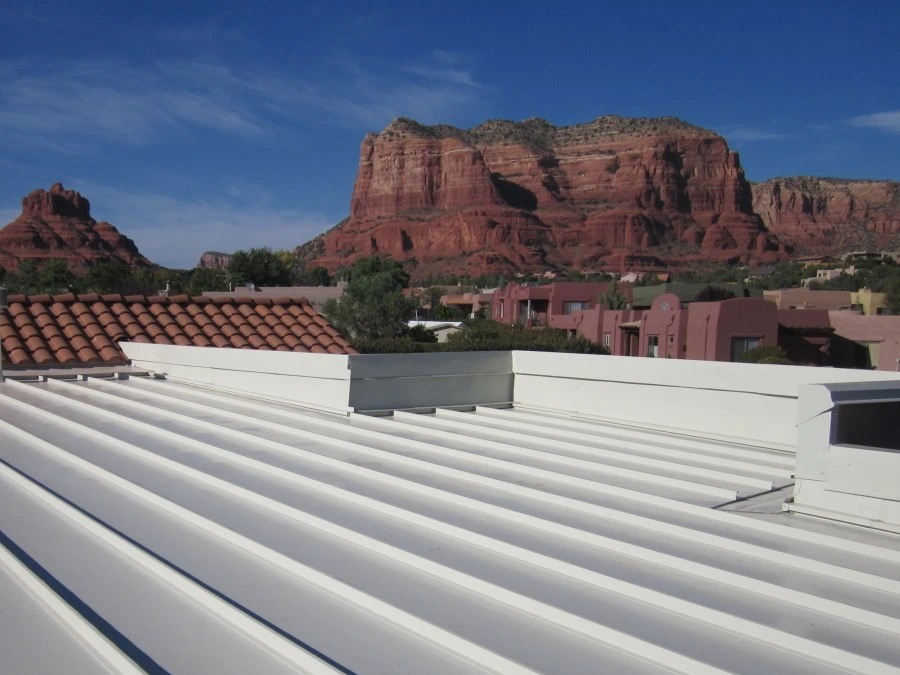 The Best Metal Roofers in Cave Creek, Arizona
With over 20 years of experience providing top-quality roofing services to homeowners in Cave Creek and surrounding areas, our customers know they can rely on us to professionally install and repair metal roofing systems.
Our metal roofing crews are highly trained and pay meticulous attention to every detail. We provide a custom quote tailored to your unique roof, pull all necessary permits, and complete the installation on time and within budget to your complete satisfaction. Our workmanship and products are fully guaranteed and unmatched.
Benefits of Metal Roofing in Cave Creek, AZ
A new metal roof provides Cave Creek homeowners with an array of benefits suited for the area's desert climate. Metal reflects the sun's rays rather than absorbing heat, which can reduce air conditioning costs during hot Arizona summers by up to 40%. The layered construction also provides effective insulation to maintain comfortable interior temperatures. Metal roofing is highly durable and can withstand high wind gusts, large hail, heavy rain, and snow loads that can damage shingled roofs. You can have peace of mind knowing that your home will stay protected.
Unlike organic materials, metal won't rot or deteriorate over time. For fire safety, metal is non-combustible and achieves the highest Class A fire rating. During the rainy season, metal sheds water rapidly to safeguard your home from moisture damage. The material absorbs sound for reduced interior noise. Environmentally, metal contains recycled content and is fully recyclable. With a vibrant color coating, a metal roof can enhance your home's curb appeal. And, when properly maintained, a metal roof can last 50-70 years in Cave Creek's climate, making it a sound long-term investment that may qualify for Arizona energy efficiency tax credits.
In summary, the benefits of metal roofing include: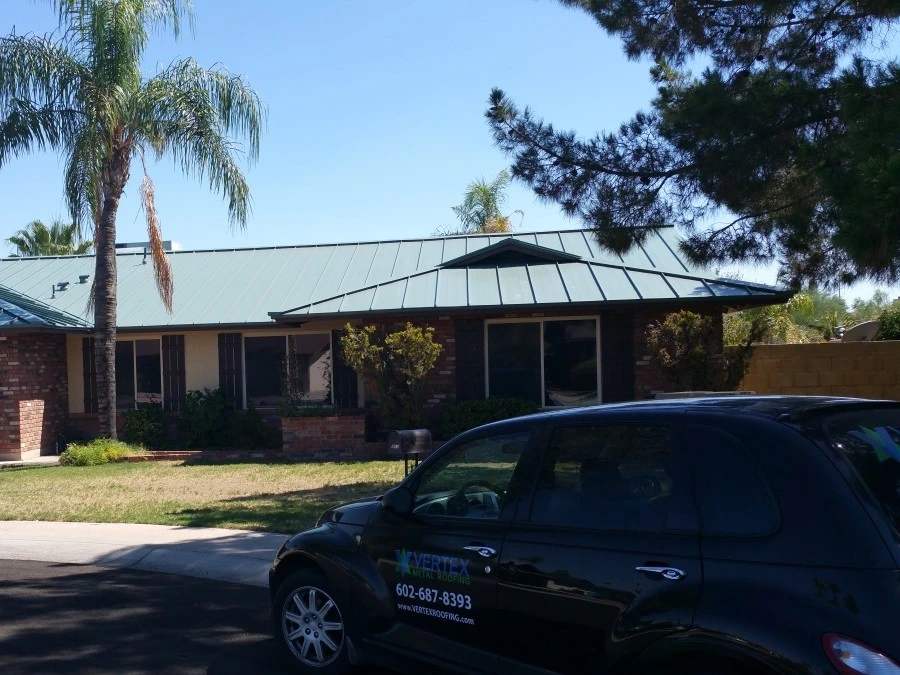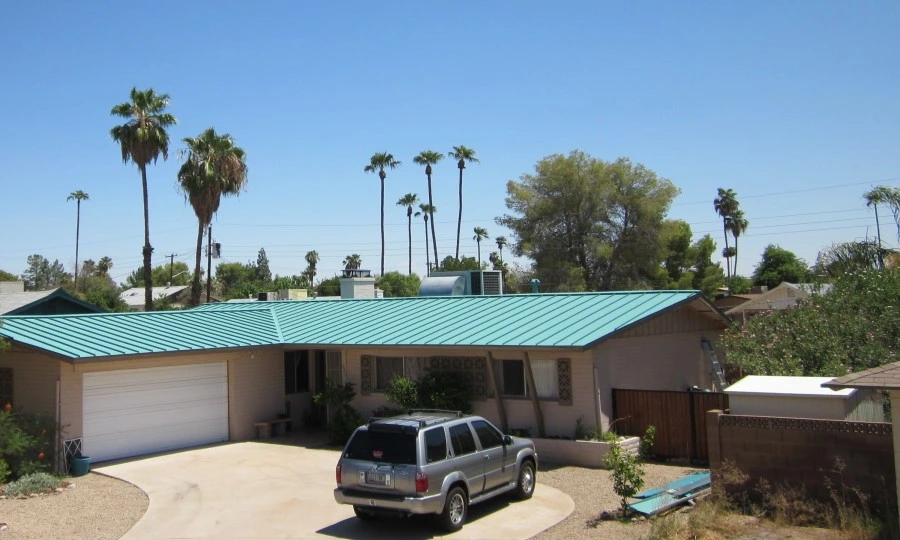 Cave Creek, AZ Financing Options
We offer Cave Creek homeowners multiple financing options to make a new metal roof attainable on any budget. Ask us about current manufacturer rebates and limited-time specials that can help offset the initial investment. With creative financing solutions, we make it easy to move forward with a modern, energy-efficient metal roof that will protect your Cave Creek home for decades. Let us know your budget and preferences, and we will customize a financing plan for your new metal roof.
Contact Us Today for Your Metal Roofing Solutions
Don't endure another hot Arizona summer with an outdated roof. Our team at Vertex Roofing makes upgrading to a beautiful new metal roof easy and affordable. Contact us today to schedule your free in-home estimate!
We proudly serve Cave Creek, Tucson, Phoenix, and nearby areas. With zero down payment options, we make your dream metal roof attainable!